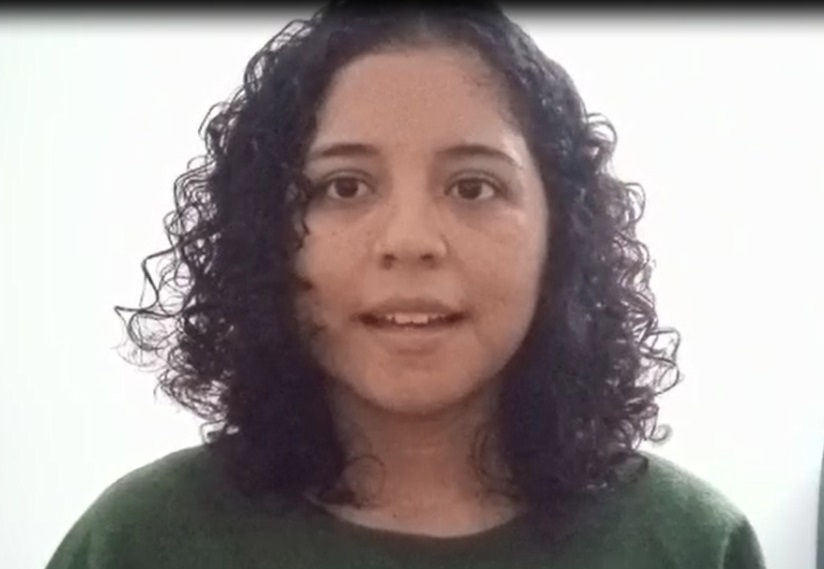 Istanbul, a majestic city
Jesika ( Micronesia
)

The majestic city of Istanbul – Jesika's goosebump moment

"Hi, I am Jesika and I come from Micronesia. My goosebump moment was when I traveled alone to Istanbul. One of my dreams was to visit this city and when I did it, that was the most amazing experience that I have lived. Istanbul for me was a really beautiful and magical city, and you can find friendly people, majestic buildings, and this contrast between Europe and Asia. I think everything doesn't leave you, you know, indifferent about this city and you want to come back again and again. That happened to me and just remembering that experience gave me a lot of goosebumps. And yeah, Istanbul is really amazing, and it is my goosebump moment. Thank you! Bye!"

The irresistible magic of Istanbul
Sensual, magnetic, and captivating, but also chaotic and noisy, the most famous of Turkish cities where Europe and Asia cross their destinies. On this bridge, one continent ends, and the other begins.
It is in this character of crossroads, in this mystical sensation of stepping on East and West at the same time, where its irresistible charm lies. Istanbul is undoubtedly a city that gives more than one of us goosebumps.
One of the world's most exciting destinations
Istanbul was, for generations, the center of civilization. A place that the Chinese, well over a thousand years ago, called "the city of cities." Its significant concentration of intelligence, wealth, luxury, and generosity dazzled humanity for dozens of centuries.
Istanbul sometimes reminds us that it was the Byzantium of the Greeks, the Roman Empire's Constantinople, and the Ottoman sultans' capital. And at the same time, a miniature Turkey and an exceptional territory within the country itself. A beautiful contradiction that no one can unravel.
There are many attractions in this city that would be a shame to miss. First, of course, there is the Istanbul with the renowned monuments of Sultanahmet (the historic center): Hagia Sophia, the Blue Mosque, the Topkapi Palace, the Basilica Cistern, the Archaeological Museum, and the two great spaces reserved for buying and selling in a city where trade, more than a simple tradition, is a way of life: the Grand Bazaar and the Egyptian Bazaar, also called the Spice Bazaar.
European and Asian
Istanbul's culture is a blend of European and Asian. Because of its unique location, the city is full of contrasts. The people here are very hospitable and welcoming, but also reserved. Religion is vital to the people of Istanbul, and most here are Muslims. However, the city is also home to many other religions, including Christianity and Judaism.
Istanbul's food combines many of the world's best cuisines. Turkish cuisine is rich and varied, and many different dishes can be found throughout the city. There are also many opportunities to try food from other countries, like many foreign restaurants in Istanbul.
More about Istanbul, a majestic city:
Comments